Washington University MPH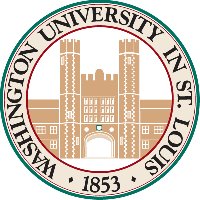 Master of Public Health page:
http://www.gwbweb.wustl.edu/Admissions/MPH/Pages/MPHLanding.aspx
Online application:
https://app.applyyourself.com/?id=wustl-sw
PLEASE NOTE: for official information, specific details, and updated deadlines and instructions, please check the organization's website and current application forms; if you have problems or questions, please contact us.
Deadlines:
No deadline; applications are accepted as they are received.
Applications take 6-8 weeks to be processed.
Scholarship applications are included in the university application, be sure to check the box for scholarship to be considered
Applications are done online, see link below.
Description:
The Master of Public Health program at Washington University's Brown School offers four, full-tuition, merit-based scholarships to top students who have demonstrated academic achievement, leadership, and commitment to improving the health of individuals, communities, and populations locally, nationally, and internationally.
One Full-tuition Scholarship in Health Communications Changing health behaviors is critical to improving individual and community health, the Brown School's MPH program will award a full-tuition scholarship to students interested in combining interests in communications, journalism, marketing, psychology, public policy, sociology and related fields with that of public health.
One Full-tuition Scholarship for Registered Nurses This scholarship is available to MPH students who have at least a Bachelor of Science in Nursing and who seek to advance their interests in public health
Two Full-tuition Community and Population Health Scholarships The Brown School will award two full-tuition scholarships to those interested specifically in improving community or population health. We will give special consideration to students who have extensive community service experience, including alumni of many service corps programs including Peace Corps, Teach for America, AmeriCorps, City Year, Coro Fellows, JVC and others. We will also give special consideration to individuals completing undergraduate majors in health or pre-professional health disciplines.
Eligibility and Restrictions:
Transcripts demonstrating successful completion of a bachelor's degree from an accredited college or university, with a cumulative grade average of a B or better.
Graduate Record Examination scores (GRE). In lieu of the GRE, we also accept the Graduate Management Aptitude Test (GMAT), the Medical College Admissions Test (MCAT), and the Law School Admissions Test (LSAT). Scores must be less than five years old. Currently, we have no minimum score requirement. Current Brown School MSW students must also supply a GRE, GMAT, MCAT, or LSAT score that is less than five years old. The Brown School GRE code is 3867.
A minimum TOEFL score of 575. Exceptions are made for students whose primary language is English, or students who have studied in the United States.
Proof of financial funds to cover educational and living expenses for an academic year. Students need to show proof of tuition fee and annual expenses in U.S. dollars by completing a financial affidavit.
Application Procedure:
Apply online for university and scholarship in the same form.
Receive answer on application status 6-8 weeks later.
Required Attachments:
Bachelor degree transcript
Submission of a professional statement that demonstrates your rationale for pursuing an MPH, why Washington University and the Brown School are a good fit with your goals, your potential for leadership, professional or volunteer experience, and analytical and communications skills
Completion of an analytical essay that describes a major public health issue of concern to you. Discuss key factors or issues that must be understood before solutions can be developed to address or alleviate the problem. Also discuss opportunities and challenges likely to surface in seeking a solution.
A comprehensive resume
Three letters of recommendation from professional and/or academic colleagues.
GRE/MCAT/GMAT/MCAT score.