Advice and Assistance
Myanmar Study Abroad is not affiliated with the following organizations and cannot guarantee their services. If you make contact, it is at your own discretion. Organizations are listed in no order of preference.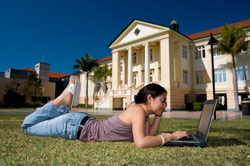 Quick Links:
About Student Support Service
Chat with Student Support Service
Free services provided by Student Support Service
'Aim Higher' Workbook Series (download all workbooks from this page)
Other organizations that provide advice and assistance
---
Student Support Service
The Student Support Service aims to help as many Myanmar students as possible to receive a quality higher education outside the country. To this end, they are happy to do whatever they can to help. Please do not hesitate to ask questions or ask them to help with anything related to further study. All the services provided by the Student Support Service are totally free.
To contact Student Support Service, please call +959 421 117 906
---
Chat anonymously with Student Support!
How to chat:
Click the box when Student Support is online; chat does not work if Student Support is offline.
You do not need to have a user ID or google account, and you do not need to sign in.
Wait for Student Support to accept your chat–this may take a couple minutes depending on how busy Student Support staff are at that moment.
Begin chatting and ask questions or make comments.
You can browse other webpages while you are chatting.
Close the chat window when you are finished.
About chat with Student Support:
Chat is anonymous – Student Support will not know your name or any information unless you tell them.
Anyone can chat: no sign in is necessary.
Confidentiality: Student Support will not share your information unless you ask them to do so.
---
The Student Support Service can assist you by providing these FREE services:
Providing information about universities and scholarships. Student Support Service often sends new opportunities and updates to the Myanmar Study Abroad website developers to help in the effort to share information.
Answering questions you have. Student Suport doesn't have all the answers, but they will try to help as much as they can.
Emailing university and scholarship application forms to you. Although many forms are available on the Internet, it is often impossible to download them in Myanmar. If you have trouble, you can ask Student Support to email you copies.
Arranging for payment of university application fees. Many universities require payment of an application fee. These fees range from $25US to $100+US, and are often very difficult to pay from Myanmar. Student Support can make the transfer for you and can arrange to collect the fee in Myanmar.
Providing detailed cost profiles. Scholarship forms often require that the student provide details of all of the costs related to the course that they want to study. It is very important that the student provide accurate information. This can be very hard to do as many university websites are not accurate in this regard. Student Support collects information on costs directly from Myanmar students at various universities and can provide this information on request. However,  please note that we do not have accurate information for all universities.
Checking application forms. Draft applications can be sent to Student Support for checking and advice. They cannot write your applications for you, but they can offer advice and general suggestions to improve the quality.
Contacting universities on your behalf to send the application or to find out the results of an application.
Assisting with matching funds. A number of scholarship programs require that students are able to find some funding from another source—this is called a 'matching fund'– before the application is considered eligible. In some cases, Student Support can help to negotiate this. Students should request this kind of assistance as early as possible. Student Support also has information about other scholarships or tuition waivers that may count as another source, or matching fund. Although Student Support cannot guarantee any matching funds, they will try to help you get the funding required.
Providing visa and immigration advice for certain countries.
Assisting you in overcoming any problems related to applying for further study. If you are having a particular problem and need help, please ask them.
---
"Aim Higher" Workbook Series
Student Support has developed a series of workbooks covering essential issues about university life. Please download them to learn and study on your own.
Learn more about what universities are, what different levels of study are, how it is different from high school, assessment, registration, and more.
Workbook 2: Choosing a Major »
Learn how to choose a university major as well as how to choose a university.
Learn how to complete application forms correctly.
Learn academic skills essential for success at university.
Workbook 5: Practical Skills »
Learn practical skills such as budgeting, how to travel easily and pass through customs and immigration, and more.
Check your answers from the first five workbooks in this answers guide.
---
Other organizations that may be able to assist you:
ICE Youth »
Offers: Library, Seminars, Workshops, Discussions, Advising Service.
Address: Library, No.76, 2nd Floor, Hledan Street, Lanmadaw Township, Yangon.
Hours: Friday, Saturday, Sunday, & Monday: 1:00 pm to 5:00 pm
---
Offers: Baldwin Library, Study Abroad Advising Service, English classes, Professional and English (TOEFL) exam, Movies.
Address: Corner of University Avenue Road and Inya Road, Kamayut Township
Phone: (95)-(1) 223-106, 223-140, 221-585 Fax: (95)-(1)-221-262
Hours: Monday through Friday: 8:00 am to 4:30 pm. Except for Embassy Holidays.
---
Offers: Library, UK Enquiry Service, English Classes, Professional and English (IELTS) exam, Self Access Center.
Yangon Address: 78 Kanna Road, Yangon 11182
Yangon Phone: +95 (0) 1 254658, 256290, 256291 Fax +95 (0) 1 245345
Yangon Hours: (Self Access Center): Monday through Saturday: 9:30 am to 5:00 pm and Sunday: 9:00 am to 12:00 pm
Mandalay Address: SY Building 30th Street, Between 77th and 78th Street, Mandalay
Mandalay Phone: + 95 (0) 2 33904
---
Offers: Information about studying in Australia
Address: Vantage Tower, 623 Pyay Road, Yangon, Myanmar
Phone: +95 1 230 7410
---
Offers: Bridging courses for international study, vocational and leadership/management training, academic advice service.
Address: Thamada Business Suite 1st Floor, Thamada Hotel, Yangon
Phone: 243639, 243640, and 24364 extension 2801
---
Offers: Reference room, student advisory program of study in Japan (every second week of the month; register in advance).
Address: No. 100 Natmauk Road, Bahan Township, Yangon
Phone: 549644 – 47 (to register name); +95-1-549644~8 Fax: +95-1-549643
Hours: (access room) Morning – 09:00 am – 12:30 pm; Afternoon – 14:00 pm – 16:30 pm
---
The Pre-Collegiate Program of Yangon
Offers: International school, Pre-Collegiate Program, information about exams needed for university
Address: 21/23, Kon Zay Dan St. (Lower Block) Pabedan Township, Yangon, Myanmar 11143
Phone: 09-730-79-846 or 09-739-01-611
---
Offers: IT Training, International Exams and English Proficiency Test
Address: Building 7, Room 6, MICT Park, Hlaing Township, Yangon, Myanmar
Phone: +95-1-256425, +95-1-387066
---
Offers: German Courses, German Exam, Advice and service, Professional development, Events and Library
Address: Kabar Aye Pagoda Road, corner of Nat Mauk Street, Bahan Township, Yangon, Myanmar
Phone: Tel. (+95 -1) 9376160, email: info-yangon@goethe.de
Hours: General Opening Hours (Reception):
Monday–Friday: 9:00 a.m. – 5:30 p.m.
Opening Hours Language Course Office:
Monday–Friday: 9:00 a.m. – 5:30 p.m.
Saturday–Sunday: 10:30 a.m. – 1:30 p.m.
Opening Hours Library:
Monday–Saturday: 11:00 a.m. – 7:00 p.m