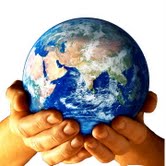 Welcome to Myanmar Study Abroad (MSA)
This website provides information about scholarships, universities, and recommended courses for students from Myanmar (Burma) who aspire to study at a university abroad.
Chat anonymously with Student Support – Click the link below (Note: You will need to have Skype installed on your computer).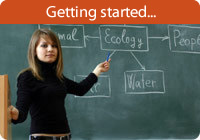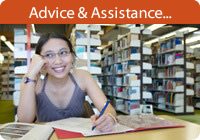 Latest Scholarship News
Take a look at the latest scholarships available for Burmese students, along with news and important information.
Application for Scholarship Rotary Yoneyama Scholarship for Applicants Residing Abroad
Posted on: September 16, 2016
Application deadline:
15 December 2016 1:00P.M. Japan time for both April and fall
(September/October) 2017 Enrollment.
Application documents should be sent by email to the foundation.
apply@rotary-yoneyama.or.jp
Please click here for more information.
NUS Graduate School for Integrative Sciences and Engineering
Posted on: September 16, 2016
The NGS Scholarship is awarded to talented students with an aptitude for innovative, high calibre PhD research.
Closing Date for Application
 15 January 2017 for August 2017 ( AY2017/18 Semester 1) Intake.
For further quires, please click 
MALAYSIAN INTERNATIONAL SCHOLARSHIP (MIS)
Posted on: September 7, 2016
The Malaysian International Scholarship (MIS) is an initiative by the Malaysian Government to attract the best brain from around the world to pursue advanced academic studies in Malaysia. This scholarship aims to support Malaysian Government's effort to attract, motivate and retain talented human capital from abroad.
Field of studies is in the following priority areas:
Science and Engineering
Agriculture and Fisheries
Economics and Islamic Finance
Information and Communication Technology
Biotechnology
Biosecurity and Food Safety
Infrastructure and Utility
Environmental Studies
Health not including nursing, medicine, clinical pharmacy.
Application Deadline:  15th September, 2016
For more information, please click the link. 
Lee Kuan Yew School of Public Policy
Posted on: September 1, 2016
Meet LKY School admissions team in Yangon on 1 October 2016.
Master in International Affairs *Inaugural Intake*
Master In Public Policy
Master In Public Administration
Master in Public Management
Meet LKY School admissions team in Yangon on 1 October 2016.
Date: Saturday 1 October 2016
Time: 12 – 1.30pm
Location : Sule Shangri-La Yangon –
223 Sule Pagoda Road, Yangon, Myanmar
Please be sure to reserve your place at the earliest, as seats are limited.
Scholarship Opportunity at Yenching Academy of Peking University
Posted on: September 1, 2016
The applications are accepting for 2017-2018.
Eligibility Requirements
A minimum of a Bachelor's degree in any field
An outstanding academic record;
English proficiency;
A record of extracurricular achievement, community engagement and social responsibility;
Leadership potential;
Interest in exploring different cultures, particularly those of China and the Asia Pacific region.
25 years old and younger as of August 31
Completed online application;
Curriculum vitae / Resumé;
Personal statement;
Most recent official transcript(s);
Two letters of recommendation;
International English proficiency test score (IELTS/TOEFL/Cambridge/CEFR).
Subject areas for undergraduate programs are:
v  Politics and International Relations
v  Philosophy and Religion
v  Literature and Culture
v  Law and Society
v  History and Archaeology
v  Economics and Management
The Application Deadline is
                                                  January 31, 2017
To apply, Contact
Thabyay Education Foundation
605 A, San Yeik Nyein 6th Street
Kamaryut Township, Yangon.
Applications for the Wedu Rising Stars are now open!
Posted on: August 31, 2016
A woman who:
Has demonstrated strong leadership potential to become a changemaker in your community?

Is an Asian national pursuing or interested in pursuing a university degree at the bachelor, masters or PhD level ?

Wants to develop skills to make a difference in your community?

Has the time, commitment and initiative to engage with a dedicated Wedu mentor who will meet with you online regularly to discuss leadership lessons and how to reach your goals?
are strongly recommend.
Applications are due September 18, 2016.
For more information, please go to this link. 
Chulabhorn Graduate Institute and ASEAN Foundation Joint Post-graduate Scholarship Programme in Science and Technology (Academic Year 2017)
Posted on: August 15, 2016
Eligibility
Scholarships are open to the eligible applicants who are under 30 years of age and hold a Bachelor Degree with a cumulative GPA of at least 3.00 in one of the following fields:

Sciences: Chemistry, Biology, Biological Sciences, Biochemistry, Biotechnology, Genetics, Microbiology, Molecular Biology, Environmental Sciences.

Medical Sciences: Medicine, Medical Technology, Nursing, Pharmacy or Pharmaceutical Sciences.
Applicants from other related fields are also welcome to apply.
Have at least one (1) year of scientific laboratory research experiences

Applicants must have demonstrated English proficiency, preferably on one of two recognised tests of language proficiency (TOEFL, IELTS)

Applicants must provide a statement of purpose explaining their interests in the study
For more information, please click here.
2016 Korean Government Scholarship Alumni Invitation Program
Posted on: August 9, 2016
2016 Korean Government Scholarship Alumni Invitation Program
Program Period: October 30 ~ November 6, 2016 (8 days and 7 nights)
Number of Participants: 30 KGSP alumni from around the world (1 person/Myanmar)
How to Apply: Application Form, Pledge, Passport Copy(photo page)
Application should be made to the Korean Embassy in Yangon. Required documents, including application form as attached, must reach the Korean Embassy by e-mail NO LATER THAN Wednesday, 24 August 2016.
Other inquiries can made to the Korean Embassy as follows:
– Name : Ms. Boram Lee
– Tel : 01-527142~4
– Fax : 01-513286
– E-mail : brlee14@mofa.go.kr
UWC Congress 2016
Posted on: August 5, 2016

UWC is inviting the whole community to participate in the UWC Congress 2016, which will take place on 28th and 29th October in Trieste, Italy. The UWC Congress is the biggest UWC event, and brings together members from across UWC. Inspired by the words "Connect, Challenge, Celebrate", the UWC Congress will represent two days of celebration, challenging discussions and connecting and reconnecting with new and old friends – and of course, the UWC mission and values.
For more information, please go to this link http://uwccongress.org/
Civil Society Leadership Awards (CSLA) 2017
Posted on: July 15, 2016
Applications for the Civil Society Leadership Awards (CSLA) to support master's level studies beginning fall 2017.
The Awards provide fully-funded master's degree study to individuals who clearly demonstrate academic and professional excellence and a deep commitment to leading positive social change in their communities.
The application form and links to the Guidelines and FAQs are available through this link: https://www.opensocietyfoundations.org/grants/civil-society-leadership-award-20160708
Master of Public Health Scholarship Award granted by IRC and KKU
Posted on: July 6, 2016
IRC and KKU will provide 100% and 50% scholarships for selected candidates who working in NGOs, CBOs and CSOs  to attend the Master of Public Health (International Health) one year program.
For application procedures click here.
For application form click here.
For reference form click here.
MPH scholarship announcement click here.
To see the brochure click here.
APPLICATION DEADLINE: 31 JULY 2016
Please send the required forms to
Asso. Prof. Dr. Wongsa Laohasiriwong (Vice Dean, Faculty of Public Health) email: drwongsa@gmail.com
Prof. Dr. San San Myint Aung (Health Technical Advisor)           email: SanSan.MyintAung@rescue.org
Application for the Master of Public Health (MPH) for the academic year of 2017-2018 in BRAC University, Bangladesh.
Posted on: June 29, 2016
Please note that the application deadline is 15 Sepetmber 2016. The next MPH batch will start in the last week of January, 2017.
To see the scholarship flyer, click here.
Application for the Future for Nurture Award 2017 is opened!
Posted on: June 29, 2016
Conservation grant is for young, inspiring persons that combine their passion and actions to create concrete results in conservation of endangered species (animals, plants, or conservation of nature in general).
For the application criteria and application form: please click
For more information, please click here.
Please send this form to info@futurefornature.org with subject: SURNAME CANDIDATE FFN Award 2017.
The deadline for your application: September 15th 2016.
Scholarships for PhDs in Physics and Astronomy, Sydney, Australia
Posted on: June 27, 2016
The department is currently seeking outstanding candidates for up to 20 PhD scholarships for 2016/17.
The deadline for expression of interest in undertaking a PhD project is Friday, 15 of July, 2016
Scholarships are awarded on a competitive basis, and cover fees and a tax-free living allowance of AU$25849 per year. PhD students may also apply for research support for equipment and international travel of up to $25,000 over their degree.
For the Application form click here.
Academic Referee Report Form click here.
To prepare for the  proposal click here.
For more information click here.
To express interest please email Jason.twamley@mq.edu.au with your CV by July 10th.
"PRO NATURA FUND 2016" granted by Japan Foundation (PNJF)
Posted on: June 17, 2016
"PRO NATURA FUND" is a conservation grant program funded by Pro Natura Foundation Japan (PNFJ). It supports investigation and research aiming at conservation of ecosystem, and enlightenment activities aiming at the improvement of conservation awareness. The deadline for this application is July 15, 2016.
Please click here for the application form and click here for Application Procedures and click here for guidance notes.