Master in Management and Technology (MIMT)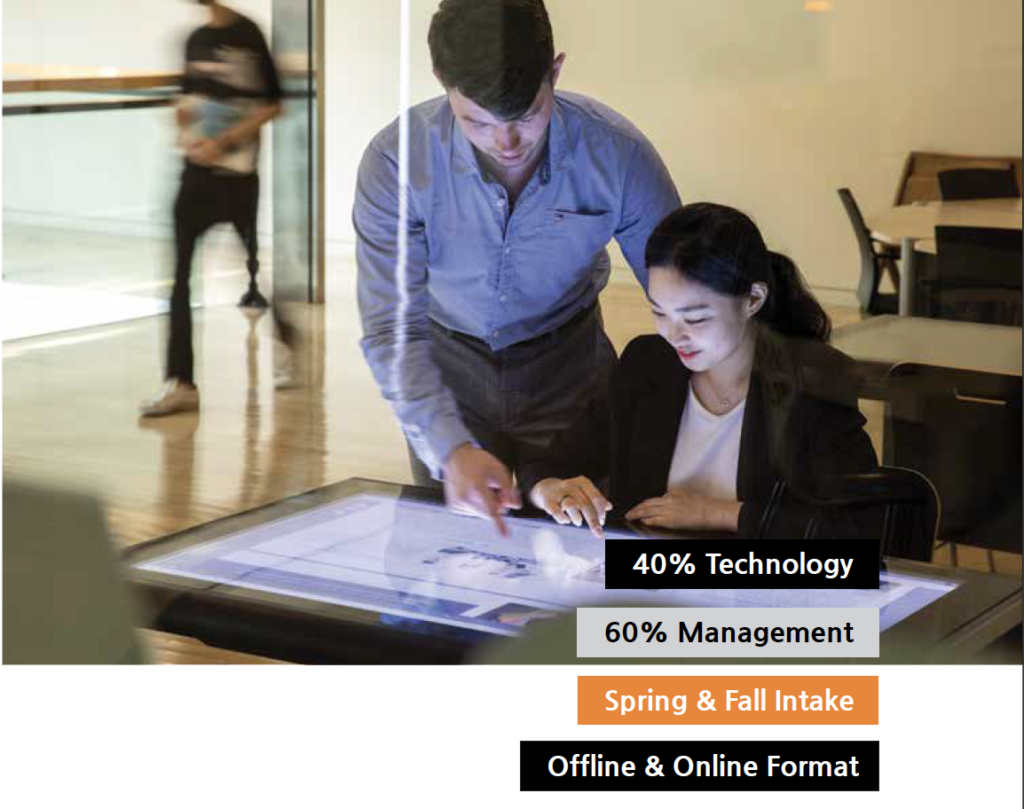 The Master in Management & Technology (MIMT) is a two-year program designed to meet the requirements of recent graduates, regardless of whether they have a background in technology or a background rooted in pure management studies. Students will be equally prepared to reach the same goal: to become skilled business leaders with a profound understanding of technical knowledge. The curriculum is structured to provide a unique blend of strong conceptual foundations and practical skills. The curriculum allows students to become well- balanced managers equipped with technical and managerial competencies.
Students can take this program either offline or online and switch between the two formats after one year. Students who opt for the online program will receive financial support of 20% of their tuition; however, this scholarship will be lost once they change to the offline format.
Program Requirements (45)
The program is divided into core courses with fundamental business concepts and electives balancing advanced management and technology courses.

* 9 Electives must be taken in technology courses
Students will receive essential business concepts through core courses including;
Managerial Skills
Accounting & Decision Making
Marketing Management
Management Information Systems
Financial Management
Business Economics
Operations Management (Online Program)
Field Study in Korea (Offline Program)
* Courses may be subject to change. A detailed list of courses and graduation requirements can be found at www.solbridge.ac.kr.