Master of Science in Marketing Analytics (MSMA)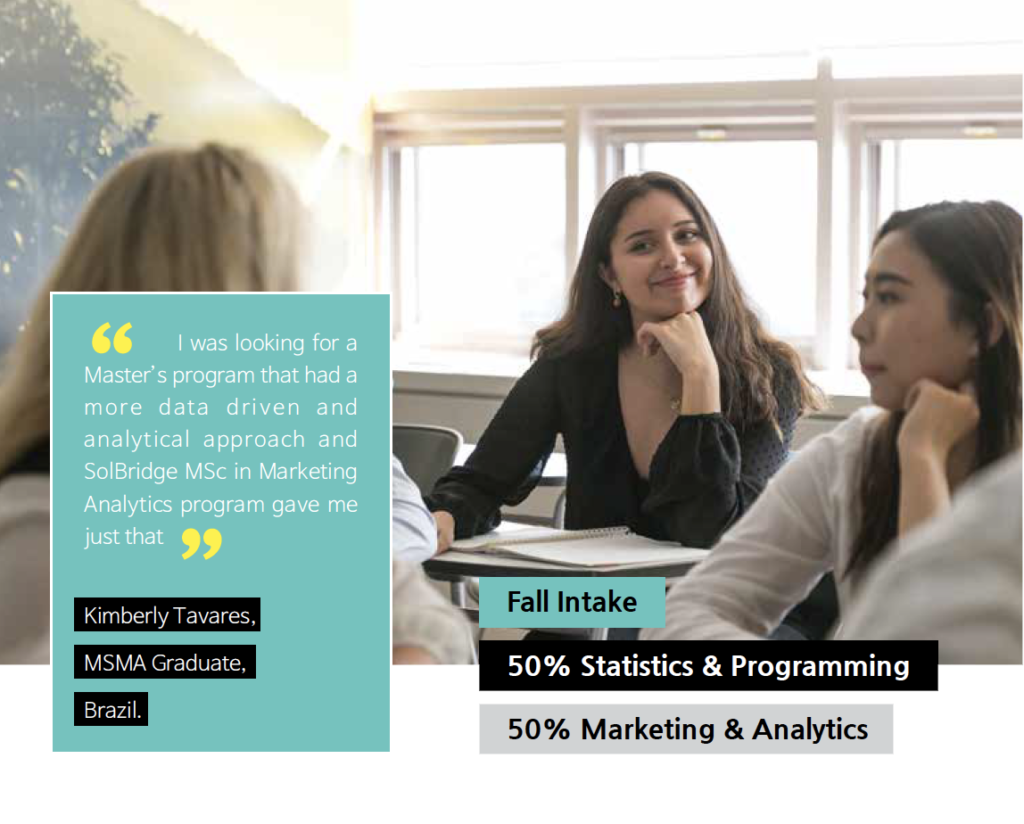 The Master of Science in Marketing Analytics (MSMA) is a two-year program designed to meet the increasing demand for analytical skills, particularly required in marketing. Nowadays, enterprises in various industries collect ever-increasing data on customer characteristics, product features, and market outcomes. Scientific analysis of this data would provide insights that could alter the channel through which enterprises interact with their customers. The Master of Science in Marketing Analytics program was developed to nurture professional marketing analysts with statistical, programming, and analytical skills to make data-driven decisions.
What you will learn:
Statistics: Learning the fundamental theories of statistical inference and analyzing real-world problems through using different statistical techniques;
Programming: Gaining pragmatic programming skills with R and Python and addressing various business issues by estimating and analyzing models with different data;
Marketing: Undergoing rigorous training in marketing research methods and deriving enterprises' insights from exploiting data with appropriate models and estimation approaches.
Program Requirements (45)
The curriculum consists of two parts: core and elective, which place emphasis on the balance between the hard and soft skills needed for a successful marketing professional.
Students will receive fundamental analytics skills through core courses including;
Computer Programming with R
Regression Analysis with R for Business
Computer Programing with Python
Marketing Management
Marketing Research
Marketing Analytics
Field Study in Korea
* Courses may be subject to change. A detailed list of courses and graduation requirements can be found at www.solbridge.ac.kr.