Harbin Institute of Technology(HIT)
Founded in 1920, Harbin Institute of Technology has developed into an open, multidisciplinary, research-oriented, leading national university with science and engineering as its core, encompassing management, liberal arts, economy and law as a whole. After nearly 100 years development, HIT has formed a pattern of "One University, Three Campuses (Harbin/Weihai/Shenzhen)". HIT is a founding member of the C9 league, and official alliance initiated by the Chinese government with nine top universities in Mainland China. In the US News ranking for the Best Global Universities for Engineering, HIT ranked No.2 in China and No.6 globally.
Harbin Institute of Technology, Shenzhen(HITSZ)
Harbin Institute of Technology, Shenzhen (HIT Shenzhen) was founded in 2002. It is a branch campus of HIT for fulltime undergraduate, graduate programs, and part-time programs. HIT Shenzhen has integrated the Shenzhen spirit into the practice of HIT motto" Strictest Standard, Greatest Effort". It remains sensitive to social needs and international academic trends, and pursues high quality in teaching, academic research, administration, and community services. HIT Shenzhen has been committing itself to promoting regional economic development by providing technical and personnel support to industries in the area, which has earned itself a high reputation and full support from Shenzhen Government and HIT. HIT Shenzhen is always an integral part of the "Greater HIT Strategy".For international students out of China only who want to study master or PhD degree can apply for HIT Independent Recruitment Program. HIT Independent Recruitment Program covers tuition fee, accommodation fee, stipend and insurance fee. It is one of the programs of Chinese Government Scholarship (hereinafter referred to as CSC scholarship) and assigned from Ministry of Education (hereinafter referred to as MOE) to the university to recruit outstanding international students. Applicants need to submit the application materials according to school requirements. HIT Shenzhen will select the best applicants and recommend to the China Scholarship Council.
Ⅰ. Eligibility
1. Be a citizen of a country other than the People's Republic of China, and be in good health both mentally and physically;
2. Be a bachelor's degree holder under the age of 35 when applying for a master's degree program;
3. Be a master's degree holder under the age of 40 when applying for a doctoral degree program;
4. Have acquired the Chinese proficiency of HSK Level-4 when applying for a Chinese-taught master's or doctoral degree program;
5. Hold minimum requirements set by HITSZ in academic ability, language proficiency and other relevant criteria.
Note: CSC Scholarship CANNOT be combined with other scholarships.
II. Application Period
October 15th, 2022 2023 Application Opens
February 18th, 2023 Deadline for Regular Application
*Complement:
New students who register on or before the 15th will receive a full stipend of that month; those who register after 15th will receive a half stipend of that month.
III.Application Process
Step 1: Submit all application documents to admissions@hit.edu.cn before the deadline.
Step 2: Receive the confirmation E-mail from the Office of International Students Admission of HITSZ.
Step 3: Posting all the paper documents to HITSZ.(Address under this page)
Reminder:
1. HIT Shenzhen will review all the application materials and is authorized to make necessary adjustments on specialties and duration of study. The application will be regarded as invalid and will not be processed if the applicants are not qualified or the application materials are inconsistent with the recruitment regulations or incomplete.
2. Applicants should check all the information on the admission notice. Applicants are not permitted to change their supervisors, specialties, institutions, duration of study or instruction language specified in the Admission Notice after registration.
3. Applicants who fail to register before October 30th, 2023 will be regarded as giving up the scholarship.
IV. Application Documents
All application documents in other languages must be notarized by the official notary office in English or Chinese.
1. Application Form for Chinese Government Scholarship; The CSC Online Application System is available at http://studyinchina.csc.edu.cn/ .
Scholarship Type: B
University Code: 10213;
2. Passport home page. The passport needs to be valid until September 2023;
3. Highest full-time study diploma;
Note: If applicants are university students, they should provide original notarized pre-graduation certificate in English or Chinese.
Notarization must be carried out through formal institution, the signature or seal from school or working unit does not have the effect of notarization.
4. Academic transcripts. (It is not required to be notarized, but must be signed and sealed from school. The transcripts in other languages must be translated in English or Chinese with notarization)
5. Language qualification certificates.
 · Chinese-taught Programs:
  Master's Degree: HSK Level-4 report or higher (valid for two years)
  Doctoral Degree: HSK Level-4 report or higher (valid for two years)
 · English-taught Programs (for non-English native speakers):
  IELTS at least 6.0, TOEFL at least 80 or other equivalent English language proficiency certificates;
6. A study plan (more than 1,000 words). The study plan of a doctoral degree applicant shall be approved and signed by the applicant's Chinese supervisor. The template can be downloaded at http://studyathit.hit.edu.cn/post/index/459 .
7. Two recommendation letters from professors or associate professors.
8. A photocopy of the Foreigner Physical Examination Form (valid within six months). The medical examinations must cover all the items listed in the Foreigner Physical Examination Form. Incomplete records or those without the signature of the attending physician, the official stamp of the hospital or a sealed photograph of the applicant are invalid;
9. Bank receipt of the application fee:USD 60 or CNY 400;
Remittance Information:
Account name: Harbin Institute of Technology, Shenzhen
Bank name: Ping An Bank, Shenzhen, China
Account number: 0142100327638
SWIFT BIC: SZDBCNBS
Note: The application fee is non-refundable.
10. Non-criminal record report (issued within 6 months prior to the submission date);
11. Acceptance letter (not-required). An applicant is encouraged to contact HITSZ's professors ahead of submission.
Reminder: Uploaded supporting documents must be clear, authentic and valid. Applicants are recommended to use a professional device to scan the relevant documents. Applicants shall bear the consequences caused by unclear or unidentifiable uploaded documents.
V. Scholarship Information
1. Scholarship Coverage:
1) Tuition fees;
2) University dormitory;
3) Stipend: No stipend is issued before arrival at the university.
Master's degree students: CNY 3,000 per month;
Doctoral degree students: CNY 3,500 per month.
4) Comprehensive medical insurance: CNY 800/ year.
2. Categories of Applicants and Duration of Scholarship
No.
Categories of Applicants
Duration of Major Studies
Duration of Scholarship
Academic Years
1.
Master's Degree
2-3
2-3
2.
Doctoral Degree
4
4
VI. Teaching Language
All Doctoral programs are taught in English and Master degree programs are either taught in English or Chinese. For programs taught in Chinese, applicant shall provide HSK 4 or above certificate. For programs taught in English, applicant whose native language is not English shall submit an English proficiency certificate.
VII. Important Notes
1. HIT has the right to adjust the selected majors and study duration according to the applicant's educational background and study plan. If the applicant's conditions or application documents do not meet the provisions or requirements, the application shall be regarded invalid and not be accepted
2. Applicants cannot change the professors, specialties, universities, study duration or teaching language specified in the Admission Notice after registration.
VIII. Contact
Ms. Yueli Zou
International Office,Room H721, HIT Campus, University Town of Shenzhen,Xili, Nanshan District, Shenzhen, 518055, P.R.China
Tel: +86-755-86716144
Email: admissions@hit.edu.cn
For Professors information please follow the public channel(QR code) on Wechat.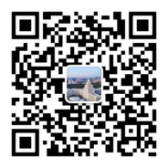 *Please mark clearly "CSC Scholarship Application" on the envelope. The IO will keep the explanation authority for this brochure.