UWC has 18 schools and colleges on 4 continents, the majority of which focus exclusively on the 16-19-year-old age group. These colleges teach the International Baccalaureate (IB) Diploma as their formal curriculum, a qualification that UWC played a major part in developing, while also emphasizing the importance of experiential learning, community service and outdoor activities.
Six full and partial scholarships are offered to Myanmar students aged 16 to 19 years old for the academic year 2022 – 2024.
| | | |
| --- | --- | --- |
| UWC College | Country | Type of Scholarship |
| 1. UWC Costa Rica | Costa Rica | Partially Funded (Needs-Based) |
| 2. Li Po Chun UWC | Hong Kong | Up to a full all-inclusive or full scholarship |
| 3. UWC Mahindra College | India | Up to Fully Funded (Needs-Based) |
| 4. UWC Pearson College | Canada | Up to a full all-inclusive or full scholarship |
| 5. UWC Robert Bosch College | Germany | Up to Fully Funded (Needs-Based) |
| 6. UWC South East Asia | Singapore | Up to Fully Funded (Needs-Based) |
What is UWC?
UWC (United World Colleges) is a global education movement that makes education a force to unite people, nations and cultures for peace and a sustainable future.
Central to the ethos of UWC is the belief that education can bring together young people from all backgrounds on the basis of their shared humanity, to engage with the possibility of social change through courageous action, personal example and selfless leadership.
To achieve this, UWC schools and colleges all over the world deliver a challenging and transformational educational experience to a deliberately diverse group of young people, inspiring them to become agents of positive change in line with UWC's core values:
International and intercultural understanding
Celebration of difference
Personal responsibility and integrity
Mutual responsibility and respect
Compassion and service
Respect for the environment
A sense of idealism
Personal challenge
Action and personal example
UWC fosters a lifelong commitment to social responsibility and, to date, it has inspired a worldwide network of more than 60,000 alumni, who believe it is possible to take action and make a difference locally, nationally and internationally.
Eligibility
Be Myanmar citizens
Aged 16-19 (Max: 1 Sep 2003 & Min: 1 Sep 2006)
Completed High School from Myanmar Education System or a total of 10 or 11 years of formal education from any established system or ethnic education system
Qualification requirements
Have a valid personal e-mail address
Qualification Requirements
Well suited for UWC mission and values*
Must have sufficient written and spoken English skills
Demonstrated critical thinking abilities and academic potential
Demonstrated a strong commitment to and involvement in their communities
Have the potential to improve themselves and make an impact during and after their UWC education
Selection Criteria
UWC Myanmar selections committee looks for the following attributions in students:
Intellectual curiosity and motivation
Active commitment and Social competence
Resilience, personal responsibility and integrity
Motivation for UWC
Ability to represent Myanmar to the international community
Application Process
Eligible and qualified applicants are invited to submit an online application form free of charge. The process is simple:
Step 1: Go to (Apply link: apply.uwc.org)
Step 2: Fill in all the details and then click on "Save" to continue later or "Submit" upon completion.
Step 3: Receive a notification of application in your inbox if you enter a valid e-mail address. Please check spam/junk box if you don't see the notification e-mail in your main inbox. 
Selection Process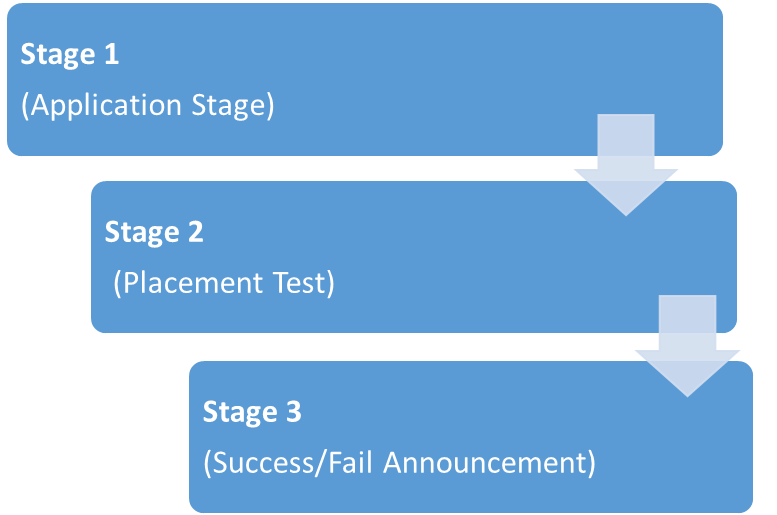 Application Deadline is 31 January 2022.
Contact Information
UWC Myanmar National Committee
Phone: 09421117906, 09799982148
Email: coordinator@mm.uwc.org