Application for admission to our 2023 full-time UG programmes is now open!
Ranked 4th in Asia and 21st in the World in Education in the QS World University Rankings by Subject 2023, EdUHK is one of the eight government-funded universities in Hong Kong dedicated to the advancement of teaching and learning, offering undergraduate in Education, Social Sciences, Humanities, Science, Creative Arts and etc.
To learn more about the latest news and events regarding UG admissions, please stay tuned at Global Affairs Office's website.
Entrance Requirements
Applicants are normally required to complete Grade 12 studies on a full-time basis in high school and they may also need to fulfill the language requirements and/or programme specific requirements. Due to quota limit, applicants having satisfied the University's entrance requirements will be considered for admission on a competitive basis. Eligible applicants will be requested to attend interviews for further assessment. Holding minimum requirement does not guarantee admission to the University. For details, please refer to https://www.apply.eduhk.hk/ug/nonlocal.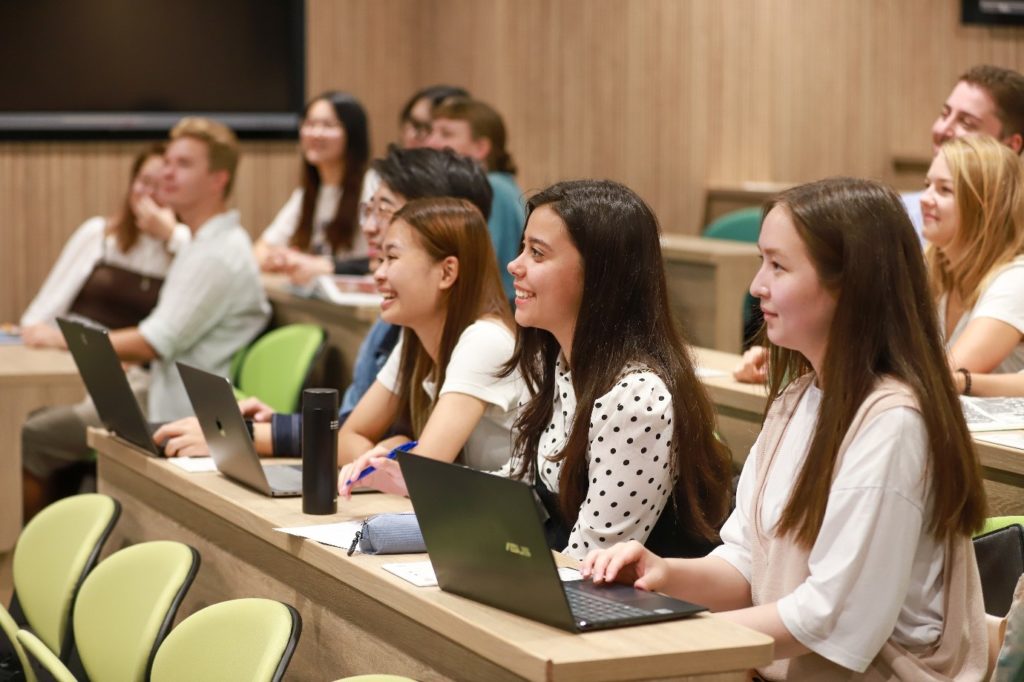 Programmes on Offer
Guided by the "Education-plus" approach, EdUHK offers students a multidisciplinary learning environment that not only covers teacher education, but also a broad range of disciplines, including Creative Arts and Culture, Humanities and Language Studies, Science, Social Sciences and more. You may refer to our UG programme leaflet for the UG programmes offered to non-local students in 2023/24.
Entrance Scholarships
Renewable entrance scholarships* are provided for aspiring, committed and high-quality international students with outstanding academic achievements and good interview performances to join EdUHK's 2023 full-time undergraduate programmes. Applicants will be considered for their eligibility of entrance scholarship during the selection process and no separate application is required.
| | | |
| --- | --- | --- |
| Full Scholarship | HKD185,000 p.a. (approx. MMK49,741,760) | covers full tuition fee, on-campus accommodation fee and a living allowance |
| Tuition Scholarship | HKD140,000 p.a. (approx. MMK37,642,410) | covers full tuition fee |
| Half tuition Scholarship | HKD70,000 p.a. (approx. MMK 18,821,205 | covers half of the tuition fee |
*The information is provisional and subject to changes. For the latest information, please refer to https://www.apply.eduhk.hk/ug/scholarships.
Estimated Expenses
| | |
| --- | --- |
| Items | Amount (per academic year) |
| Tuition Fee1 (Government-funded Programmes) | HKD140,000 (approx. MMK37,642,410) |
| On-campus Accommodation Fee2 (excluding meals, air-conditioning and laundry charges) | HKD14,000 (approx. MMK3,764,220 |
| Living Expenses3 | HKD50,000 (approx. MMK13,443,640) |
| Total | HKD204,000 (approx. MMK54,850,270) |
1 The tuition fee is subject to annual review. For the latest information, please refer to https://www.apply.eduhk.hk/ug/fees
2 The accommodation fee is subject to changes. For the latest information, please refer to https://www.apply.eduhk.hk/ug/accommodation
3 The amount varies depending on individual lifestyle.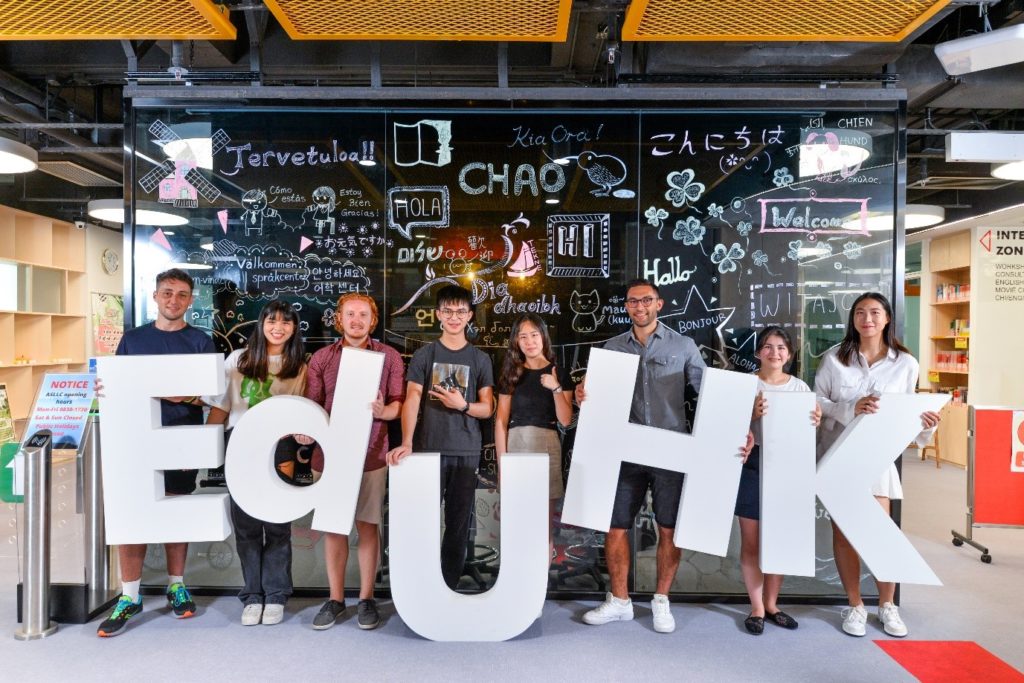 Submission of Applications
To submit an application, applicants should apply through the Online Application System. You are advised to read the application guide before completing the online application as the guide contains important information and guidelines that will assist you in completing and submitting your application.
Each non-local applicant can submit applications for a maximum of two programme choices by paying an application fee of HKD300. To facilitate the admission process, applicants are required to indicate their first programme preference via the online application system. The application fee (i.e. HKD300) will be charged for the first preference. The fee once paid is non-refundable and non-transferable. Priority of consideration for admission will be given to the first programme choice.
Applications will be considered on a rolling basis which means the sooner you apply, the sooner your application will be assessed. You are strongly advised to submit your application as early as possible. The deadline for application to EdUHK's 2023 full-time UG programmes is 31 May 2023.
For more information, please refer to https://www.apply.eduhk.hk/ug/nonlocal_procedures.
If you are interested in learning more about admissions-related information such as submitting an application, scholarships and fees, you may reserve a time slot on our Calendly account and chat with us directly.
| | |
| --- | --- |
| Address: | Global Affairs Office Room A-G/F-09, Cho Kwai Chee Foundation Building The Education University of Hong Kong 10 Lo Ping Road, Tai Po, New Territories, Hong Kong |
| Tel: | Tel: (852) 2948 7654 |
| Email: | ugstudies@eduhk.hk |
| Website: | www.eduhk.hk/gao/ |